Product Overview
ProStar WG is a locally systemic fungicide for turfgrass. This product is especially effective on basidiomycete fungi and a broad spectrum of Rhizoctonia diseases such as brown patch on cool-season grasses and large patch on warm-season grasses. In addition, ProStar WG is the standard for control of fairy ring.
Key Benefits
Industry standard, most consistent performer on fairy ring
Longer residual than contact fungicides
Unique mode of action provides excellent resistance management
Excellent turf safety for virtually all cool- and warm-season turfgrasses
For use in greenhouses, saran and shade houses, outdoor container and field-grown ornamental nursery stock
Use & Control
Turf:
Brown patch, brown ring patch (Waitea), fairy ring, gray snow mold, large patch, pink patch, red thread, southern blight, yellow patch

Ornamentals:
Foliar, soilborne and propagative diseases caused by rusts, Rhizoctonia and Sclerotium rolfsii
Where can Prostar WG be applied?
Prostar WG can be applied in greenhouses, saran and shade houses, outdoor containers and field-grown nursery stock.*
In Nassau and Suffolk Counties, use is limited to drench application to container grown ornamentals in greenhouses only.
What types of plants are on the Prostar WG label?
Prostar WG is labeled for use on herbaceous bedding plants, flowering plants, tropical foliage, woody ornamentals, evergreen trees and non-bearing fruit trees.
Are there plant restrictions on the label?
Prostar WG does not list any plant restrictions. It is labeled for many crops including geraniums and ferns.
What is the re-entry (REI) interval when using Prostar WG?
The REI for Prostar WG is 12 hours.
What personal protective equipment (PPE) is required when using Prostar WG?
Long-sleeved shirt and long pants, shoes plus socks and chemical resistant gloves are required.
Where does Prostar WG fit in my disease control program?
Prostar WG is ideal for control of soilborne pathogens in rotation with products such as Heritage® 3336® and Medallion®.
When should Prostar WG be applied?
Prostar WG will work best when applied preventively prior to the onset of disease. When disease is present, it can be used for curative control.
How long will disease control last?
Depending on environmental conditions and application timing, disease control can last up to 28 days.
Is Prostar WG a good choice to control Southern Blight?
Prostar WG is considered the industry standard for Southern Blight control. Southern Blight is a common disease that is frequently misdiagnosed and therefore, mistreated.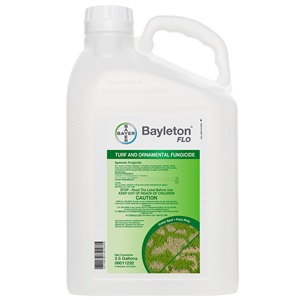 Fungicide
Bayleton FLO
Bayleton FLO is a systemic (acropetal penetrant) fungicide...
See product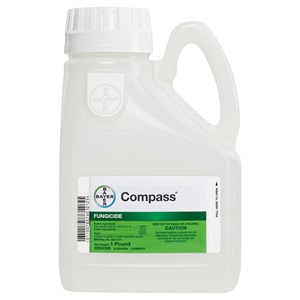 Fungicide
Compass 50 WG
Compass 50 WG is a broad-spectrum strobilurin fungicide...
See product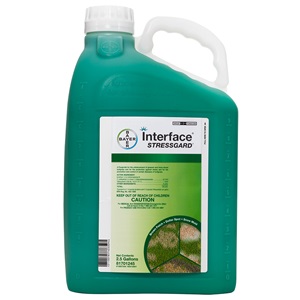 Fungicide
Interface Stressgard
Interface® Stressgard® delivers unsurpassed disease...
See product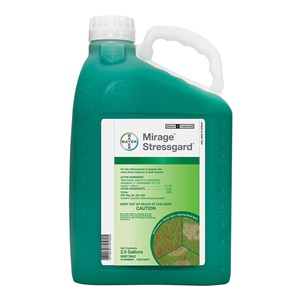 Fungicide
Mirage Stressgard
Controls foliar and soil-borne fungal diseases and provides...
See product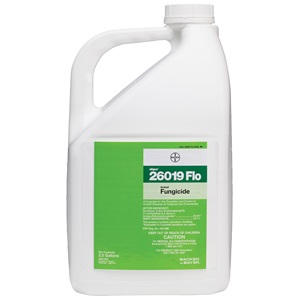 Fungicide
Chipco 26019 FLO
Chipco 26019 FLO is a foliar-applied fungicide recommended...
See product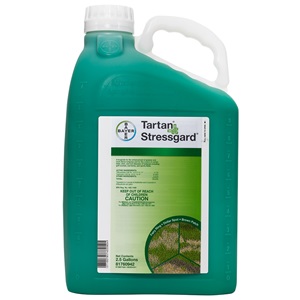 Fungicide
Tartan Stressgard
Tartan® Stressgard® is a fungicide that does more than...
See product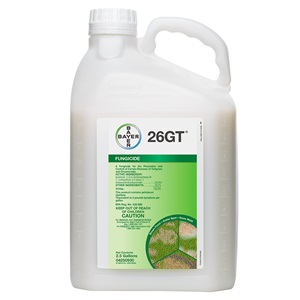 Fungicide
26GT
26GT is a broad-spectrum fungicide that provides...
See product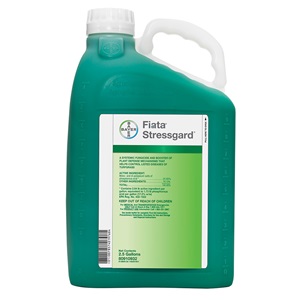 Fungicide
Fiata Stressgard
Easy to integrate into standard fairway management programs
See product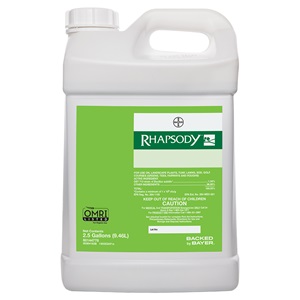 Fungicide
Rhapsody
Rhapsody is an effective, preventative biofungicide....
See product