How it Works
How The Envu Rodent Monitoring System (RMS) Works
The Envu RMS is a wireless, tireless network of high-tech sensors added to traps strategically placed around your facility.
The Envu in real time RMS portal displays the network of monitors and the current status of each individual monitor. This enables the operator to focus on proper inspection and the area of the infestation and eliminates the need to spend hours manually checking every trap.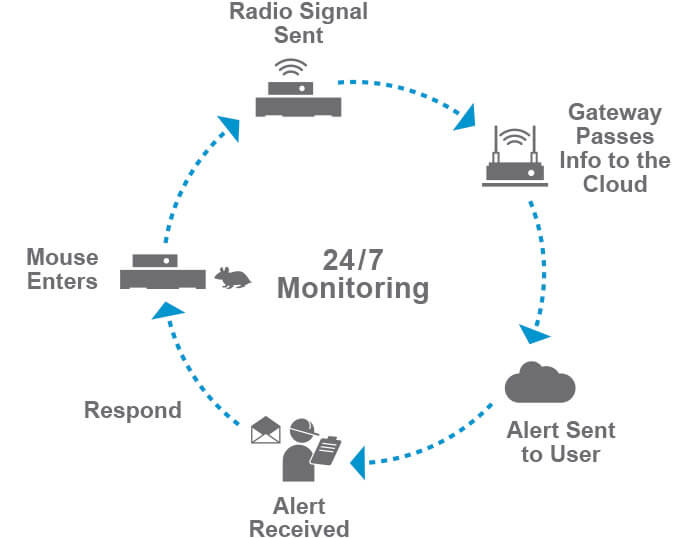 The system automatically sends real-time capture alerts and regular system status reports every 24 hours:
Daily heartbeat messages
Movement detection
Battery levels
You have real-time rodent program verification and improved audit readiness. Now you and your service provider can concentrate on bigger things.