Fall Poa Control in Warm-season Lawns and Fairways
Annual bluegrass (Poa annua) remains one of the toughest weeds to control in warm-season golf and lawn turf. Poa annua is a prolific seed producer and genetically diverse, making it difficult to control and more prone to develop herbicide resistance than other weeds.
Maximize cultural control – Increasing competition by the desired turf is critical to minimizing annual bluegrass:
Maintain fertility
Keep mowing heights as high as feasible
Manage compaction through frequent solid-tine aeration or slicing and traffic management
Minimize soil moisture
Minimize diseases, insects, and nematodes to limit voids where annual bluegrass can germinate
Resistance concerns?
Poa annua has developed resistance to most herbicide sites of actions, both preemergence and postemergence options
Recent university research has shown that tank-mixing herbicides with different sites of action is more effective than rotating herbicides with different sites of action
For proactive resistance management and maximum Poa annuacontrol:
Lawns and other turf sites where Specticle® FLO has not been used for more than 5 years:

A single application of Specticle FLO in September/October (depending on your location)
Delivers consistent control

Preferred option for golf courses and lawns where Specticle has been used alone for 5+ years in a row

PRE3: A tank mix of three sites of action (Specticle FLO + Tribute® Total + simazine) applied in November/December
Delivers the most consistent control of newly-germinating Poa, Poa surviving the summer, and winter annual broadleaf weeds
Recommended approach by Envu and university turf weed scientists to limit development of herbicide resistance
Need more info? – Read and follow all label directions, see the attached information and contact your Envu Area Sales Manager if you need assistance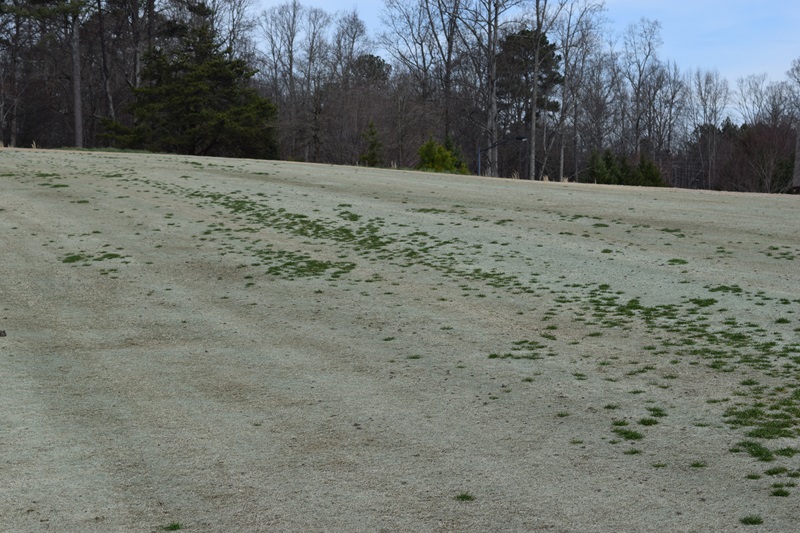 Poa annua escapes after a glyphosate plus preemergence herbicide tank-mix (Envu)